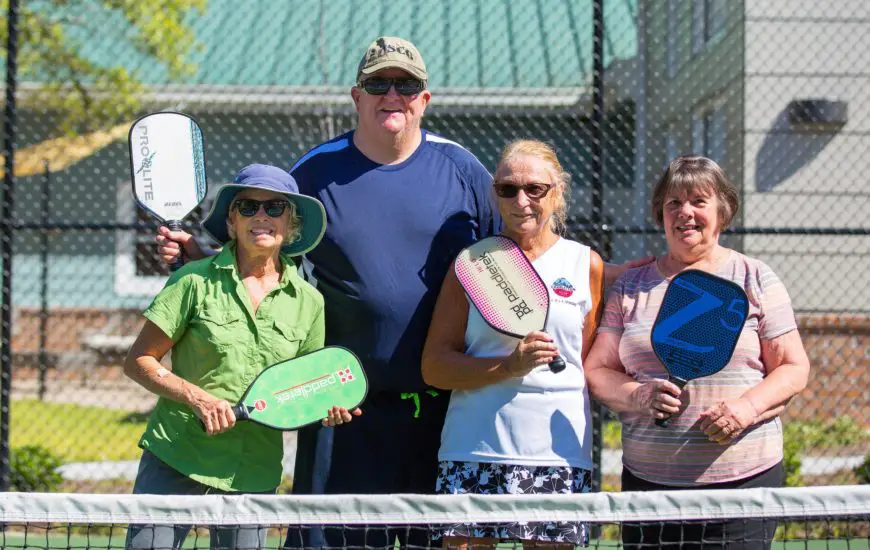 Indiana – IN.  2 Dates · Feb 16 – Feb 23 · EST Learn to play one of the fastest growing sports in America! Find out why the Pickleball craze is sweeping the nation and the world.
***Pre-registration required – Limit 8 participants per clinic. Deadline to register is Feb. 15th 5 PM.***
It is a low impact activity that is fun for all ages. Make new friends. Wear comfortable clothing, proper footwear, and bring your own water. Equipment will be provided or bring your own paddle. It is a 2-week clinic, 2 hours each week for a total of $35. Participants must attend each lesson, since each week will build upon the previous week's Beginner lesson. Clinic location is at Tipton Lakes Athletic Club.
For more information, email ColumbusPickleballClub@gmail.com
***There is a separate $10 drop fee at TLAC ($5 guest fee or $0 if a TLAC member plus $5 court fee). ***