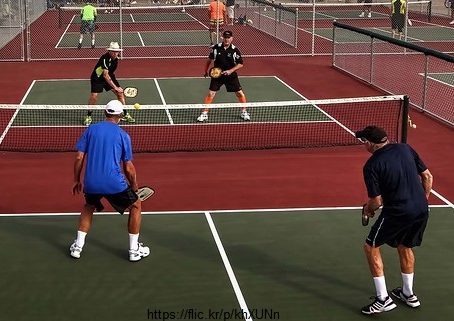 Certification: IPTPA Level II
I started playing pickleball in June, 2012, Previous to that, I had a 30 year background in recreational tennis and squash, and tournament racketball.  I started playing pickleball tournaments in August, 2012, and continued until March of 2020, when covid 19 closed down the tournaments. During that time, I progressed from 3.0 to 5.0, becoming 5.0 in September of 2018.
I received my level 2 IPTPA certification in March of 2018. Since then I have been teaching private, semi private, group and clinic lessons.  I also volunteer with my home club, Parkland Pickleheads Pickleball
Club in Spruce Grove, Alberta, teaching "Introduction to Pickleball" and mentoring other members.
In the winter, in Arizona I mentor 4.0 mixed teams and 4.5 ladies, weekly. This past season of 2019/20, I co developed a curriculum for sustained training of 2.5-3.5, men andwomen, and taught it with several other instructors from November, 2019 til March 2020. We were able to teach 320 club members in all.
I am looking forward to getting back to playing and teaching/mentoring.