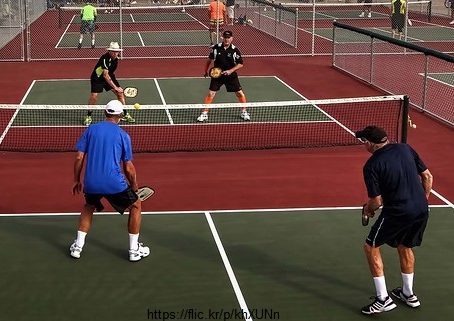 Certification: IPTPA Level II
I've played tennis most of my life and was introduced to PB in 2012. In Victoria, BC, Canada. As in many places, most people had never heard of PB, and there was only a small group of past our prime players, playing in one of the community center gyms. I was soon hooked and I approached the community center and proposed they start an official program. To my delight they accepted and within a few months I was giving lessons.
I heard that there were certified coaches and decided that would be a good thing to do. California seemed to be the place to do that so next winter I headed south and started asking around at the PB courts if anyone knew how to get certified. Now it is hard to believe, that even there, most players hadn't really heard about certification.
Luckily, I was told about another player who had been telling some players, she was in the process of getting certified. I tracked her down and was able to connect, through her, with Marcin Rozpedski, the national champion, who agreed to oversee the testing of both of us in the skills and teaching methods through the IPTPA program.
I became one of the first of the few people in Canada to get certified.
That certification opened up all sorts of teaching opportunities with all three of the districts I live near. When I travel I have often contacted the PB organization of my destination, and offered my services. This is a fast track to meeting players in my vacation spots.