This is the second year I have put together a list of Pickleball Gifts for the holidays.  You can see the 2020 list here.
For 2021 I thought I would create a very short list of products that I can personally recommend.
These products will improve your game or help you feel better (which we can all use).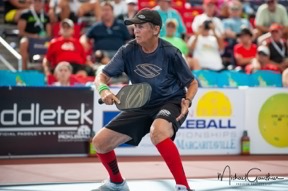 The first is the Dynamite Doubles online course by senior professional Helle Sparre and Trey Sizemore. I had Helle on the Pickleball Fire podcast early on, and the episode is still the most listened to show. I even had Helle do a webinar on how to beat bangers. Helle over-delivers every time she teaches, and I have learned so much from her, having purchased the course.
I love when Helle pulls out her whiteboard to talk strategy! And that is the benefit of an online course as she can go deep into strategy which you don't often get with in-person instruction. She also keeps adding content to the course as every month Helle and Trey do a group call which you can attend live. The recordings are added to the course in case you cannot make the live event.
I have had my Lobster Pickleball machine for a couple of years, and I love it! Lobster had traditionally manufactured tennis ball machines but entered the Pickleball market in 2018. I purchased my unit in 2019, so it was the first version for Pickleball. What is great about it is that you can adjust the machine for topspin or underspin, plus the unit oscillates so it can shoot balls all over the court. Of course, you can adjust the speed and height to practice just about any shot you would like.
The Lobster Two is an updated version that has electronic elevation control. It is a great feature that allows you more precise control of the height of the ball. The Lobster Two also has two-line oscillation in addition to the original mode. It means the ball goes to two preset locations on both the backhand and forehand side.  You can also spend an additional couple of hundred dollars on a remote. I have not done this, but it would be handy.
The only issue I had with the Lobster was that the casing of the charging unit fell apart. You may be surprised that I still recommend the Lobster due to this issue. However, I'm pretty sure it was impacted by the elements. Yes, I left it plugged into the wall in my garage during the cold of the Connecticut winter. Silly me. I guess that's what happens after growing up in Southern California. I didn't even think about what cold weather can do. So I had to spend some money to purchase a new charging unit, and it is an upgrade from what I had.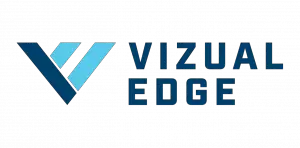 Do you find yourself mishitting the ball or wishing you had a quicker reaction time when involved in a fast rally at the non-volley zone? Then you may want to try out vision training to improve your game. I had Lukas McKnight from Vizual Edge on the Pickleball Fire podcast a few weeks ago. He talked about a web-based vision training program originally developed for college and professional baseball players. It has now been adapted for Pickleball, and many amateur players are improving their game through this method. I plan to start my training during the winter when I am not playing as much. So I should be at the top of my game come springtime.
I would recommend checking out what Vizual Edge has to offer by clicking here. They are offering Pickleball Fire readers and listeners a discount off their regular pricing. I also plan to update this post once I start the training myself.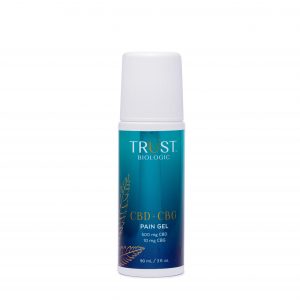 I admit I have several aches and pains that sometimes impact my performance on the court or make me stay home and rest. I have used a couple of CBD products to help alleviate my pain, but my favorite is Trust Biologic's pain gel roller. Not only does it work great, but it also is easy to apply. It comes as a roller, so it is very similar to a deodorant roller. It means you don't have to rub it on your body with your fingers as you do with a cream.
So far, I have used the Trust Biologic roller on my knee, foot, and shoulder. I was surprised at how fast my sore shoulder went away when I used it. One thing to note when I used the roller on my shoulder, is it had a very strong smell. It reminded me of menthol as it cleared my sinuses. I did not notice the smell much when I put it on my knee or foot. Nonetheless, I would not hesitate to use it on my shoulder again as I had relief from the muscle soreness very quickly!
You can use code FIRE20 to receive 20% off TRUST products. The list price is about $34, so it isn't too expensive to try out.
When you play outdoors, you often do not have a bench or bleachers to sit on. So many of the guys bring a camp stool to the courts, so they have someplace to sit between games. I tried out my friend Paul's stool which felt sturdy to sit in even though it was made out of plastic. The great thing is you can retract the chair so it becomes the size of a couple of large pancakes so the stool easily fits in your bag.
One thing to note in the Amazon reviews is that the stool can be hard to open, so watch out for that if your hands are not very strong!